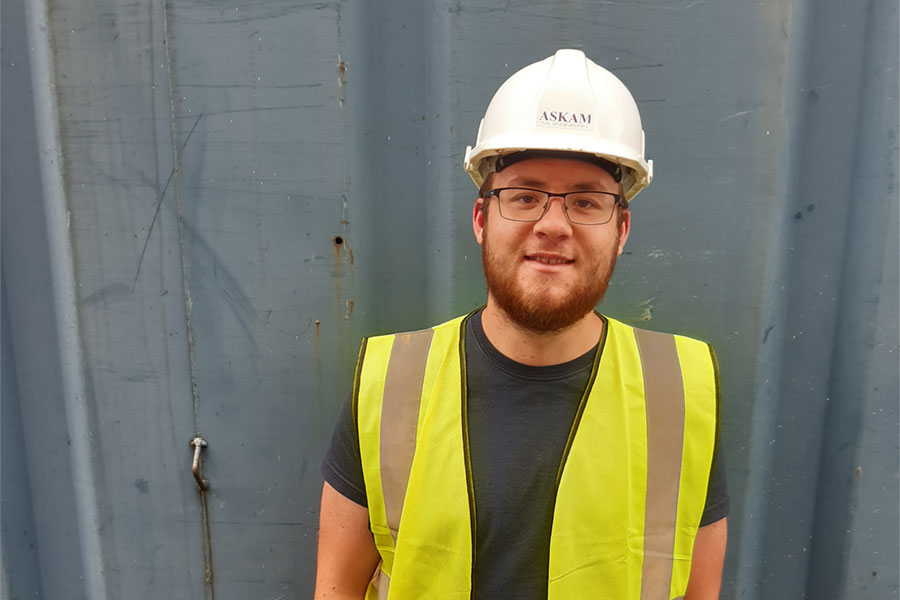 Next week marks 8 months of my time working at Askam and it's been a very interesting and rewarding experience so far.
My career within Civil Engineering started in the summer of 2014 when I started working part time as a labourer during the holidays for the company my dad was working for at the time. During that first summer my focus changed from languages to civil engineering. I went on to complete a HND in Construction and the Built Environment at Bolton College, achieving Distinctions in all but two of my units and taking home the student of the year award for 2017, before taking a role with Bam Nuttall in Scotland. I gained experience as a setting out engineer on a variety of projects across both the rail and civils divisions, including the construction of an electrical substation at Stronelairg in the mountains above Loch Ness, the Aberdeen to Inverness Railway improvement works, and the replacement of a bridge deck over the course of a 48-hr disruptive possession, amongst others.
In September 2019 I decided that it was time to move and work closer to home, having gained a lot of valuable experience with the company and I interviewed for my current role here at Askam. Over the last 8 months I've been involved in two very different projects, firstly the Edward Roberts Court refurbishment, which involved the construction of an amphitheatre with over 200 granite blocks, and more recently the East Lancs Cycleway scheme, which involves laying a 1km cycle path using SBRA material. Both projects have offered their own unique challenges, which is what I was looking for when I took on the role. My previous work experience was more heavily weighted towards the setting out side of the role, whereas with Askam there's been more of a mix with the site management side of the role as well, and I feel I've gained a lot of valuable experience already in this relatively short time. I look forward to seeing what the future holds for me here.